Details
Locality:
Area:
Land:
State:
Price:
Ref:


San Jose
658 m2
39.000 m2
New construction
2.500.000 €
CV44477L


CV44477L – Exclusive house with new construction project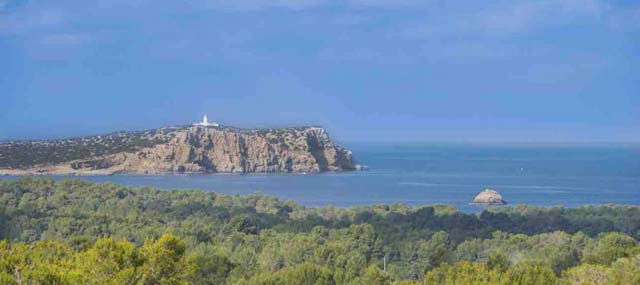 Sa Paisa Den Vinya is an original house of Ibiza, located in the west of the island in a unique setting, with open views over the island of Sa Conillera, in what could be called a paradise of the typical nature of the island for those who they want to enjoy absolute tranquility in one of the touristically most authentic and least exploited areas, but also very close to the best beaches in western Ibiza, Cala Bassa, Cala Conta, Cala Tarida, Cala Carbo, the town of San José, etc.
The new project presented, covers an area of 658 m2 living area, 322 m2 of ground and 39,000 m2 of gardens, The house project acquires an elegant, modern style and a cozy feeling, being surrounded by beautiful gardens and ponds nature with modern cutting edge design and deeply enlightened by all rooms. On the outside you can enjoy a natural environment, surrounded by pine forests and spectacular views of the Mediterranean and the island of Sa Conillera.
Map view of Cala Bassa
View Larger Map
More info about property CV44477L
If you would like to know more about this property, please complete the form below.
Your enquiry will be answered promptly, with confidence and discretion.